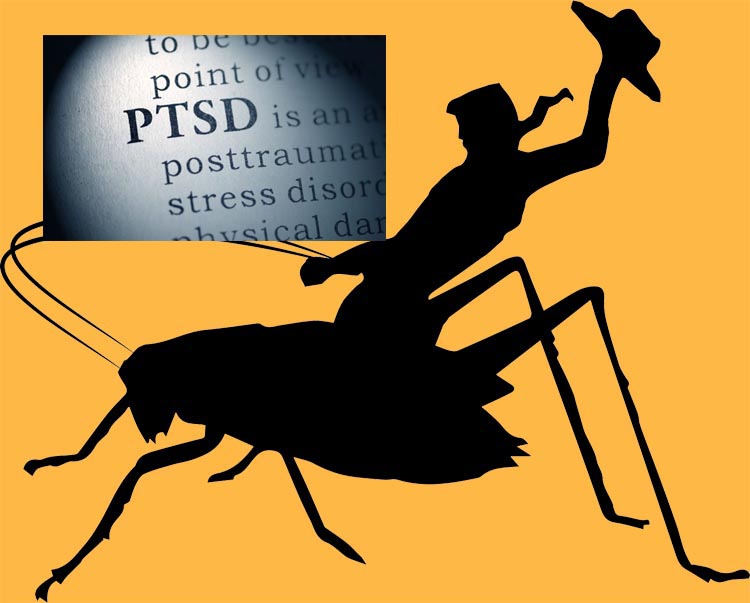 #3 "Super Cricket/PTSD/Veterans Day Special"
The Cricket Man (USCG vet) talks with James Rolin (USCG vet/Nat'l Guard) about the cutting edge direction the cricket farm (Cowboy Cricket Farms) he runs with his wife Kathy (also USCG vet) is taking with regard to creating a "Super Cricket".
Also, ChefPV will show you how to take the US Military's greatest culinary invention, the protein bar, and tweak it Ento-style to give you Maple Mealworm Energy Balls that you can make right in your own kitchen!
The Cricket Man also talks about the link between Agri-therapy and PTSD. All that plus Ento News and Events from around the globe, and another exciting episode of "As the Crickets Chirp".
This is the URL link to our podcast on iTunes, please subscribe, download, review, and rate our podcast at iTunes. It is how they determine which podcasts to feature, and getting featured means more listeners, and more listeners means we can further spread the important message of the Ento Nation:
iTunes: https://itunes.apple.com/us/podcast/ento-nation/id1303712108?mt=2
FAO of UN 2013 Report (.pdf): "Edible Insects: Future Prospects for Food and Feed Security."
---
Maple Mealworm Energy Balls
2 TBSP Butter
½ cup Mealworms (thawed)
2 TBSP Maple Syrup
1 cup Quick Oats
2 tsp Chia Seeds
2 TBSP Psyllium Husks
¼ cup GrioPro Cricket Powder
½ tsp Cinnamon
¼ tsp Sal de Gusano or Himalayan Pink Sea Salt
⅓ cup Chocolate Chips
¼ cup Sunflower Seeds
½ cup Medjool Dates
½ cup Nut Butter
¼ cup Honey
1 tsp Vanilla Extract
Melt Butter in a skillet over medium-high heat then add Mealworms and saute about 5 minutes.  Mix in Maple Syrup and saute 1 minute more.  Remove from heat onto a plate and set aside.

In a medium-sized mixing bowl, stir together the Oats, Chia Seeds, Psyllium Husks, Cricket Powder, Cinnamon and Salt.

Add Chocolate Chips, Sunflower Seeds and Medjool Dates.  Stir again making sure to separate the date pieces.

Add the Nut Butter, Honey and Vanilla Extract.

Stir the ingredients together until well combined.

Once combined, roll into bite-sized balls using your hands.

Lightly press caramelized Mealworms on top of the energy balls.

Place the balls on a parchment-lined baking sheet or dinner plate.

Place the baking sheet/plate into the freezer for about 20 minutes until the balls are firm.

Remove from freezer and store in an airtight container in the fridge until ready to eat.
---
Ento Events:
Cooking With Critter's hosted by Aly Moore of Bugible and EatBugsEvents.com:
https://www.eatbugsevents.com/
Agri-therapy Organizations:
Operation Here We Are: http://www.operationwearehere.com/
FARV: http://www.farmvet.org/
FVC: http://www.farmvetco.org/
FFV: https://freedomfarmforvets.org/
SAVE: http://www.thesavefarm.org/
Comfort Farms: http://stagvetsinc.org/
We'd like to thank our sponsors:
Dr. Aaron T. Dossey, editor of "Insects as Sustainable Food Ingredients":
https://www.elsevier.com/books/insects-as-sustainable-food-ingredients/dossey/978-0-12-802856-8
GrioPro Cricket Powder: http://cricketpowder.com/
All Things Bugs: http://allthingsbugs.com/
Entomo Farms: http://entomofarms.com/
Bugible: https://www.eatbugsevents.com/
---