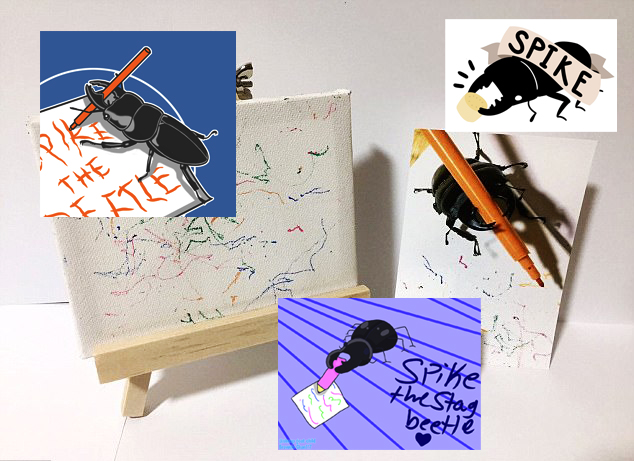 We talked a little bit about Spike the Beetle on a past edition of the Ento Nation podcast. His artworks were selling on eBay to benefit People's Trust for Endangered Species (PTES) which protects habitat for beetle species across Europe.
Go Spike!
"Why does Spike 'draw'?
In the wild, stag beetles (much like the deer they are named for) will use their strong mandibles to grapple other males for dominance. Spike does the same to a marker, resulting in some abstract squiggles. That's the best guess as to why Spike does what he does.
(Or perhaps it's just artistic passion?)
Is Spike being forced to draw?
Not at all. Spike is perhaps the most pampered insect you could meet.
is days consist of digging around his enclosure, eating jellies, and stretching all six of his legs in a beetle-proofed room. Sometimes he feels like holding a pen, sometimes he doesn't. Spike is very loved, and will never be forced to do anything he doesn't want to.
He lets the artistic spirit take him when he pleases."
Click to read From Spike the Beetle's website