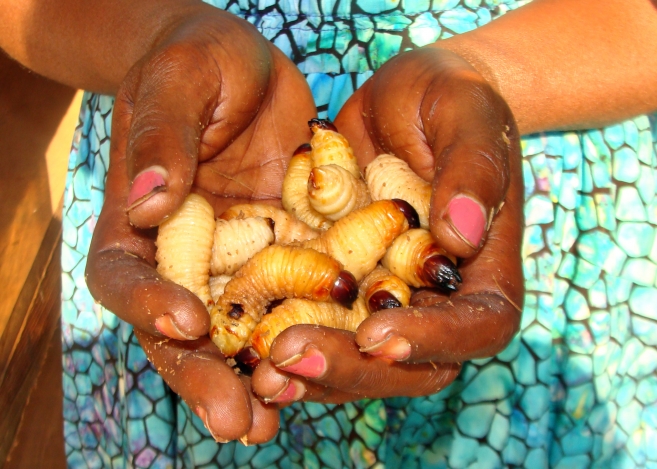 You can listen to our interview with Dr. Amy Franklin on our Christmas Special podcast.
Great article on our friend Dr. Amy Franklin and her non-profit organization Farms for Orphans Inc. Farms for Orphans changes the lives of orphans in the DR Congo via insect farming. These children suffer from chronic malnutrition and stunted growth, and even death due to the lack of protein and other essentials for normal human development. By teaching these orphanages how to farm their own palm weevil larvae, the children then receive sufficient protein and other nutrients for healthy bodies, and they produce enough to not only feed themselves, but also sell the surplus in local markets as an income generator for the orphanage.
We heartily support Farms for Oprhans, Inc.
"Franklin, an adoptive mom of two kids from the Democratic Republic of the Congo, was aware of the dismal conditions of orphanages in the Sub-Saharan African country. Indianapolis' Global Orphan Foundation (GOF) had been working in the Democratic Republic of the Congo for about 10 years at the point Franklin approached Nicole Brandt, executive director of the foundation. In September of this year, they trained the first five orphanages in the art of insect farming."
"Most of the orphanages are in urban settings. So, it was about coming up with something that would only need a small space," Brandt says. "They're often blocked in on every side by other buildings. So, there really isn't room for a pig or cow." Through this farming method, insects are bred in captivity, and raised for human consumption and/or agricultural purposes." 
Click to read "Bugging Out About Farms" by Alexis Price for Edible Indy.