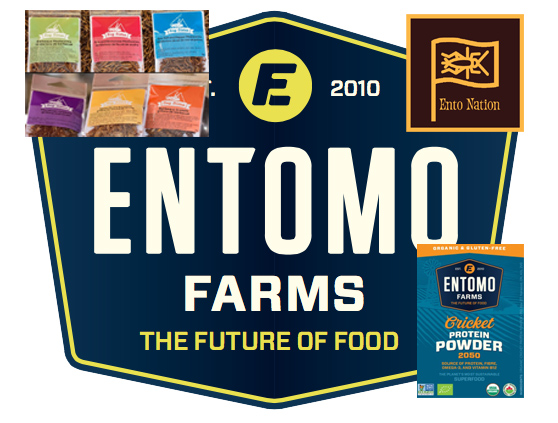 Contest time! The Ento Nation/Entomo Farms giveaway is here!
We're giving away a box of goodies from Entomo Farms – The Future of Food featuring a half pound of their world famous Organic Gluten-Free Cricket Powder, and a variety pack of 6 different tasty snacks from their Bug Bistro line: Barbecue Mealworms, Barbecue Crickets, Fire and Brimstone Mealworms, Honey Mustard Crickets, Moroccan Crickets and Sea Salt and Pepper Mealworms!
To Enter: Go to the Ento Nation website and leave a relevant comment of at least one sentence on one of our posts. Every time you leave a comment on a post at EntoNation.com your name will be entered into the drawing. You can comment as many times as you like, however, only one comment per post per person qualifies. That's it, that's all you have to do to enter.
Drawing will be held on February 14th at Noon PDT. The winner will be announced on our February 16th podcast.
You can't win if you don't enter, and how easy is it to enter? Just go leave a comment on a post! No registering necessary.